Uniquely Thai
Only the Finest
Secret family recipes and inspiring new creations keep guests coming back to Niagara's Finest Thai!
Honouring the four fundamental tastes of Thai food (sweet, sour, bitter and salty) our culinary team pairs the freshest local ingredients with traditional herbs, spices and citrus to build the contrasting flavours for which true Thai cuisine is known.
The Finest DEtails
Extraordinary Flavour
***CONTENT BELOW IS MOBILE ONLY***
The Finest Details
Extraordinary Flavour
Theatre + Thai = a perfect pairing
Before or after a show at the Shaw Festival, pop in for some delicious Thai food.
Group or Tour dining experiences
Quick, fresh and inspiring options sure to please everyone.

Experience Niagara's
Finest Thai
Meet
Chef T
Chef Kitti Wisesputi (Chef T) leads an outstanding team of culinary professionals in creating inspired and authentically delicious Thai cuisine right here in Niagara-on-the-Lake.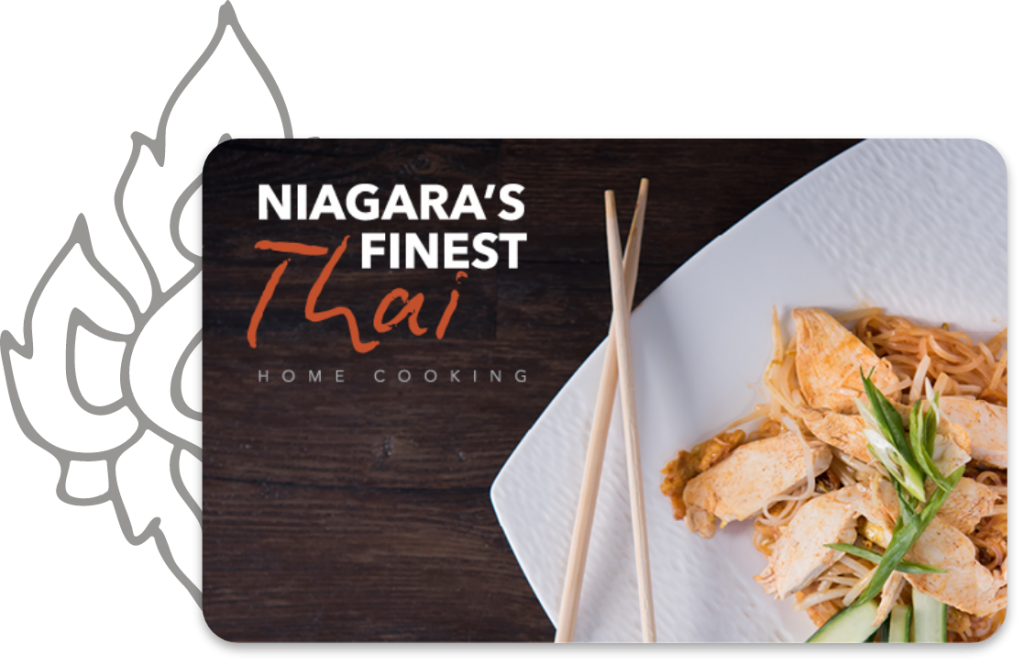 A delicious Gift Idea
Gift Cards
Who won't appreciate a delightful dining experience on a night when no one feels like cooking? Treat yourself or someone special to a Niagara's Finest Thai gift card. For any and every special occasion, it's a delicious way to show someone you care.