Authentically Delicious
Niagara's Finest Thai
Authentic, special, delicious and traditional are just some of the words that have been used to describe Niagara's Finest Thai by our discerning guests. This is exactly the experience we want you to have when you dine with us. Each dish, meal and visit to our restaurant should be special, and most of all, authentic.
Certification of Authenticity
The Thai SELECT is a mark of certification awarded by Ministry of Commerce, Royal Thai Government, to guarantee the authenticity of Thai restaurants and Thai food products.
Niagara's Finest Thai is proud to be one of just 5 Thai SELECT Signature restaurants in Ontario. Granted only to restaurants that serve authentic Thai food with a taste of premium quality, refined decoration and excellent service.
With our incredible Chef T leading a team of talented staff, we continue to strive for excellence and authenticity. You will truly experience the colour and flavour of Thailand in the heart of historic Niagara-on-the-Lake.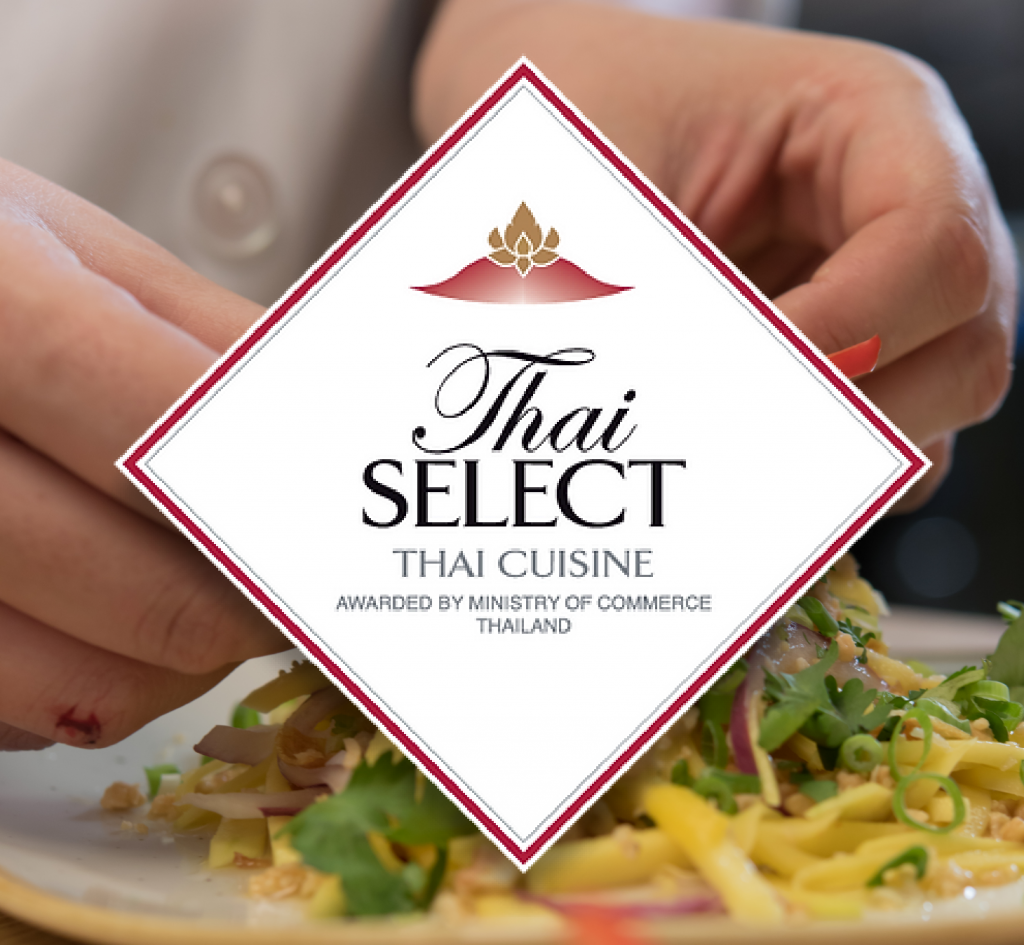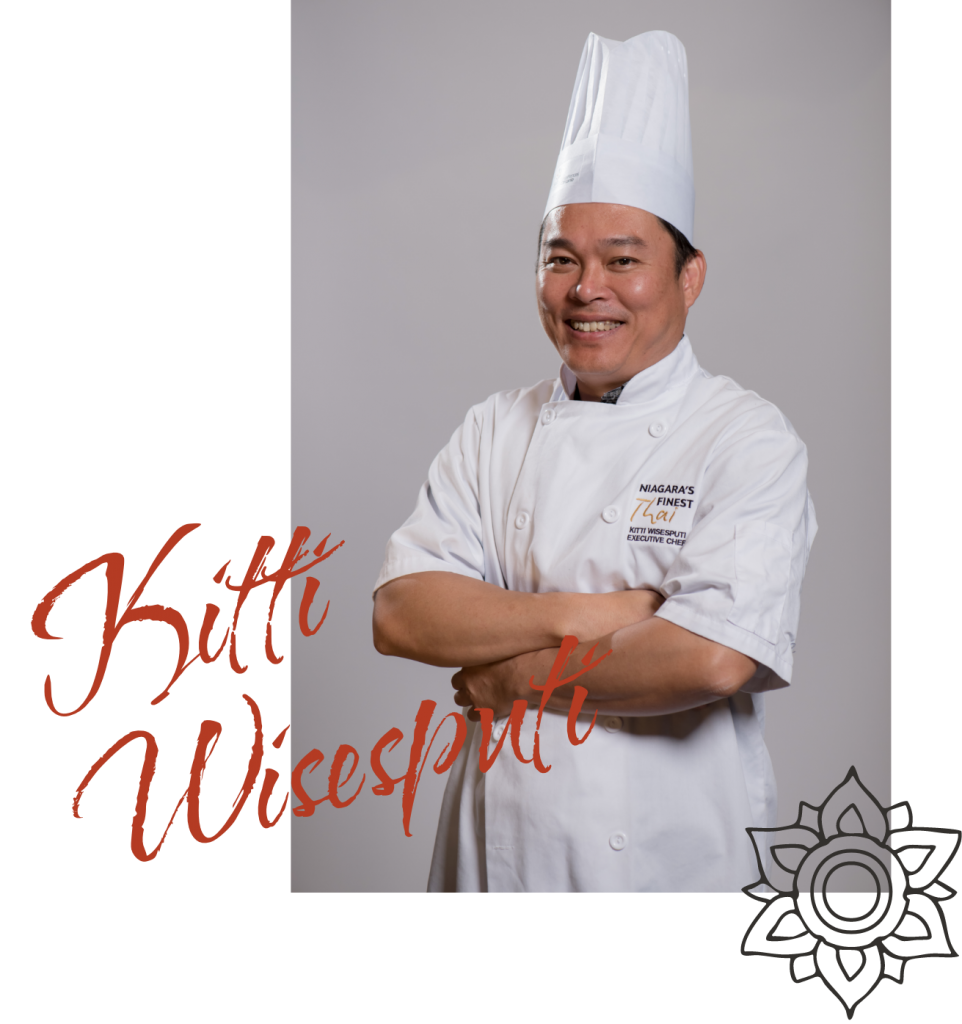 A graduate of the Culinary Art Program at the Liaison College in Southern Ontario, Chef Kitti Wisesputi (Chef T) is thrilled to be leading a talented team here in Niagara-on-the-Lake. Chef T specially creates each dish for the menu based on what is fresh and palate pleasing.
Previously, Chef T was the Executive Chef at Siam Dish in Burlington, Ontario where he received numerous awards for his secret family recipes, and his inspiring creation of new and tantalizing dishes. Specializing not only in Asian cuisine, Chef T also specializes in Italian, Mexican, French and Canadian cuisine. Chef T has been a judge for the prestigious Ontario Skills Culinary Art Competition and is a cooking instructor of Thai cuisine favorites.
Chef T believes in community, supporting numerous charities throughout his career, whether volunteering his time cooking for the underprivileged or hosting events to raise funds. Chef T is also a strong supporter of local and regional producers and works with the growing season to provide the freshest flavours. Chef T takes pride in all aspects of his trade and continues learning and striving to be the best in his field, in order for customers to enjoy a first-class dining experience! He and the team look forward to welcoming you to Niagara's Finest Thai.
Chef T is a Member of Canadian Culinary Federation (CCFCC) and Certified Red Seal.
Uniquely Thai
Only the Finest
Secret family recipes and inspiring new creations keep guests coming back to Niagara's Finest Thai!